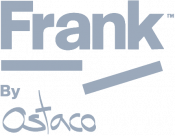 Frank Windows Doors is a leading Canadian manufacturer of custom vinyl windows and doors in Southern Ontario.
Frank is a family-owned business that provides quality service and exceptional finished products, backed by an experienced team of skilled craftspeople. With over 35 years in the industry, they continue to be committed to research and development, using feedback from their extensive dealer network across Canada.
At Ridley, we have partnered with Frank to provide custom made-to-order vinyl windows and doors for any construction or renovation project.
Frank vinyl windows and doors come in a wide range of sizes and styles, with a variety of customizable options to suit the needs of homeowners or architects. These products deliver high-performing modern solutions that look and feel traditional.
Ostaco Technical Resources
Plan for your project, present to clients, or learn how to properly maintain your window and door products. Find technical resources for Ostaco products below.