At Ridley, our heritage windows are the preferred choice for Heritage Boards and architectural firms specializing in heritage projects in Ontario.
It is our high-quality standards, our superior warranties, and our ability to replicate the fine details on heritage buildings that sets us apart in the industry.
We have extensive experience completing residential and commercial / institutional heritage projects in the Greater Toronto Area. Click to learn more about how we can help.
Our Expertise in Heritage Work
Ridley's journey to becoming an industry leader in heritage work is the result of a marriage between product and experience.
Our experience goes back decades to early work performed by our founders — and the heritage product is something that we've refined over time through collaboration.
Over the years, the Ridley team has earned the trust of prominent architects and contractors in the Toronto heritage market. Our high-quality products, attention to detail, and skill and experience of our installation crews is second to none.
We have worked on many iconic projects and buildings in Toronto and partnered with architectural firms including ERA Architects.
Ontario Heritage Awards
Ridley Windows & Doors is an integral part of historic preservation in Ontario and across Canada.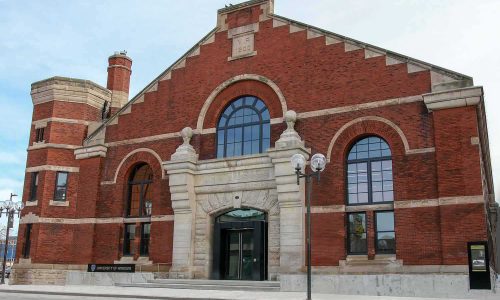 Ontario Heritage Awards
Ridley Windows & Doors is an integral part of historic preservation in Ontario and across Canada.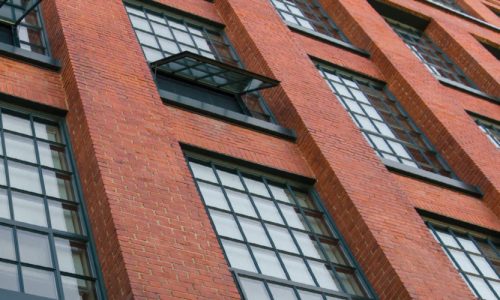 New authentic steel replica windows now available
Learn more about our beautiful, functional and energy efficient windows. Design projects have never looked better!
The Residences on Lombard
The Residences on Lombard is a limited-edition of 17 heritage boutique condominiums at Yonge & Richmond in Toronto. This heritage project is brought to you by Ridley Windows & Doors in concert with the HRI Group, ERA Architects and Great Gulf.
Our Heritage Window Features
At Ridley, we offer premium, high-quality wood windows and doors with a variety of customization options.
Each heritage window is treated with the patented flexacron process prior to assembly to provide the strongest warranty on the market. Ridley has developed an original and highly effective installation method to blend the new products seamlessly into the existing space without disturbing the heritage aesthetic.
Our windows are supported by the knowledge and experience of our sales, service and installation teams who will ensure that your windows continue to perform for years to come.

Replication
Exact replication of interior trim or exterior casing details on buildings.

Paint
An extensive range of 300+ paint colours to match your decor.

Glass
Oversized or speciality-shaped glass to satisfy specific tender requests.

Warranty
An industry-leading 15-year warranty on paint finishes for heritage work.
Our experienced and knowledgeable team can help you determine the best fit for your home or business.