Welcome to our upcoming projects feature page! We invite you to stay up-to-date with our progress as we work diligently towards the successful completion of our exciting upcoming projects. Please continue to check back for further updates and new developments!
We are thrilled to announce our heritage restoration project at Case Goods Lane, located in the historic Distillery District in Toronto!
In collaboration with Ledcor & Historical Restoration Inc. we will be undertaking the replacement of the original steel windows with our high-performance steel replica windows. Accepted by both Toronto Preservation Services & ERA Architects.
Built in 1928, the Case Goods Warehouse was originally constructed to store cases of whiskey for export, primarily to clients in New York and the Great Lakes region during the prohibition era in the United States and Ontario. The building still retains many of its original features and currently serves as a home to over 60 artists and non-profit arts and cultural organizations.
The Distillery district is known for its Victorian-era industrial architecture, and it is a popular destination for tourists and locals alike. We are extremely grateful to be contributing to such an iconic landmark in Toronto.
We are excited to embark on this project and are looking forward to unveiling the finished product in Spring 2023. We will keep you updated on our progress!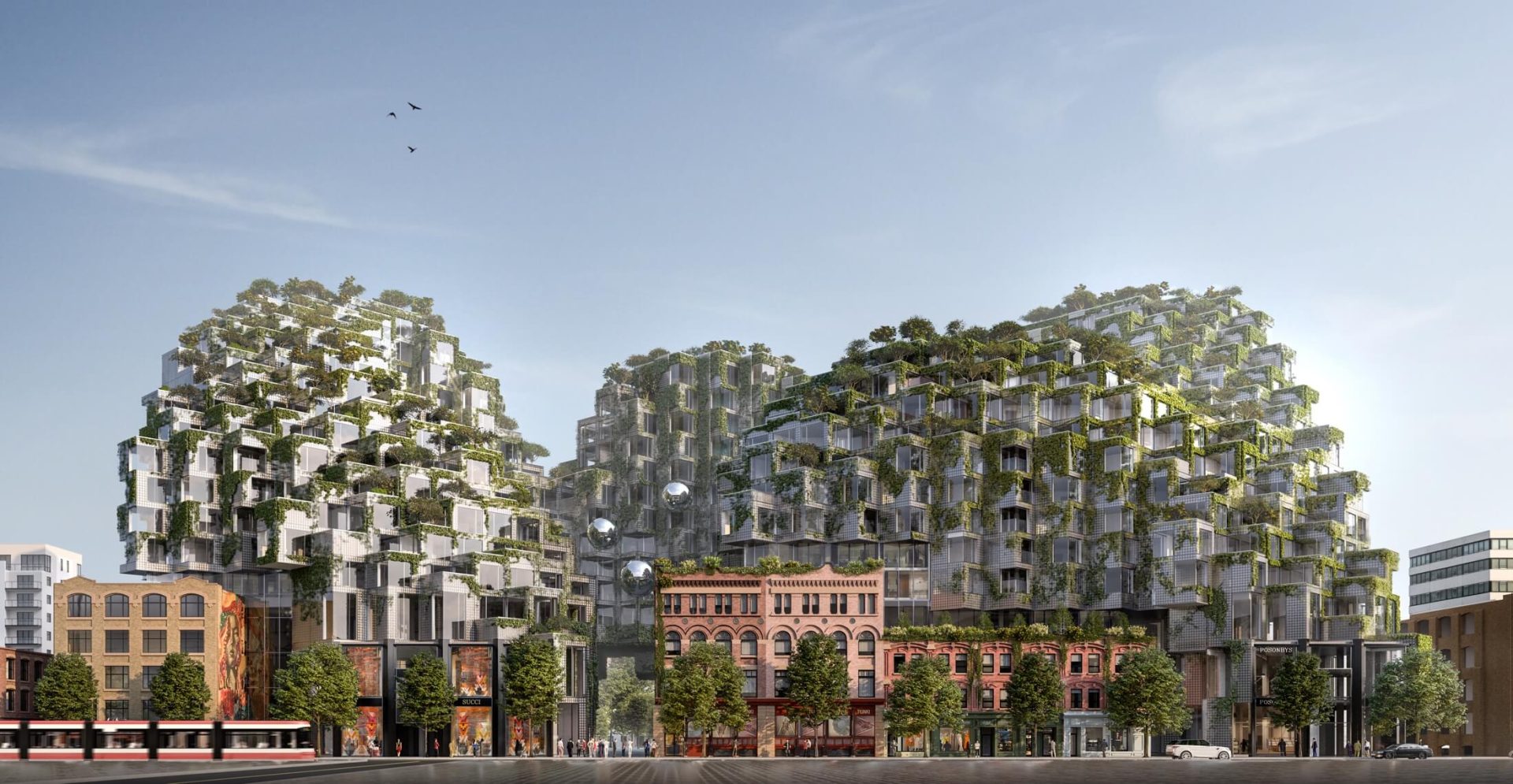 Get ready, Toronto! A new architectural masterpiece is on the horizon!
The redevelopment of 485 through 539 King Street West is underway, and it's set to be the most stunning new building in the city. Designed by renowned firm Bjarke Ingels Group (BIG) and developed by Westbank Corp and Allied Properties REIT, this project will seamlessly integrate a residential community with the historic commercial properties on the site.
The restoration by Ridley, led by the skilled team at ERA and Heritage Restoration Inc, will be a key highlight of this innovative project. And with Ellis Don at the helm as general contractor, you can expect exceptional quality and attention to detail in every aspect of the construction.
The new development will also provide much-needed north-south pedestrian connectivity, making it a destination for locals and visitors alike. Stay tuned for updates on this landmark project!
Our experienced and knowledgeable team can help you determine the best fit for your home or business.